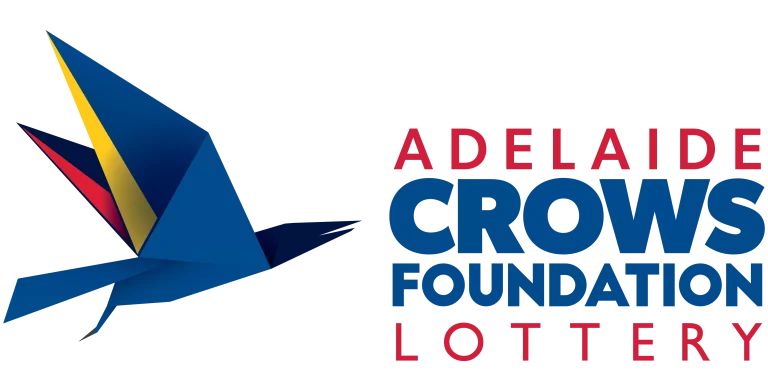 Engage • Enrich • Inspire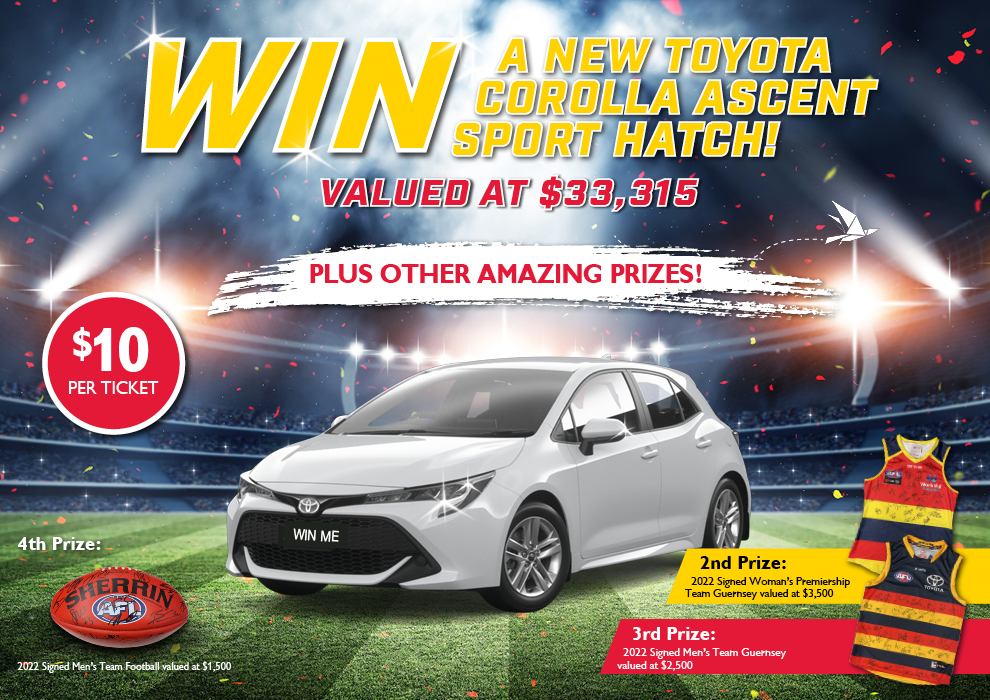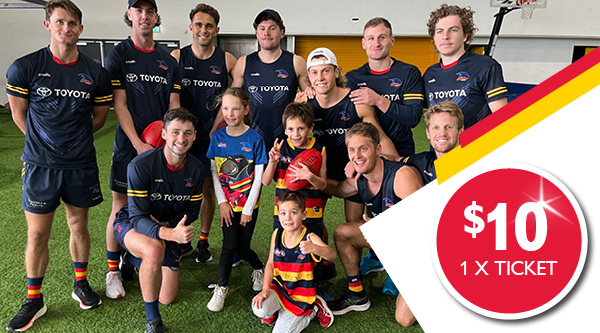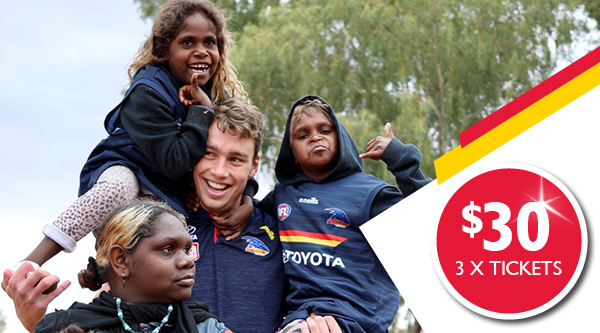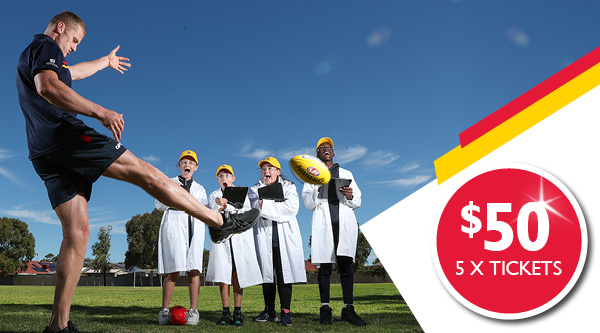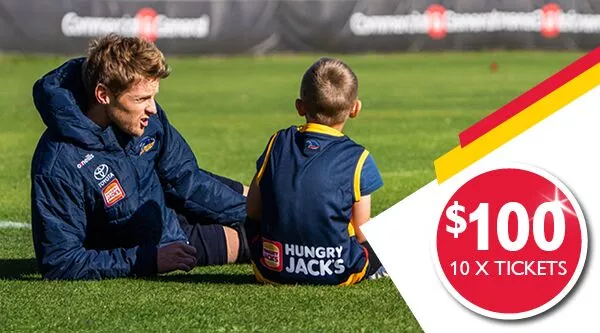 Closes: October 30, 2023
Drawn: October 31, 2023
PURCHASE YOUR TICKET BEFORE JUNE 23 FOR A CHANCE TO WIN A CORPORATE BOX EXPERIENCE!
WATCH THE MIGHTY CROWS TAKE ON THE KANGAROOS AT ADELAIDE STADIUM ON JULY 1ST!
Valued at $2,500 you and 9 guests can enjoy the game from one of our corporate boxes with food and beverages included.
Purchase tickets to the Adelaide Crows Foundation Lottery before June 23 and your name will go into the draw to win this fantastic prize!
THIS IS A LIMITED TIME OFFER SO GET YOUR TICKETS NOW FOR A CHANCE TO WIN!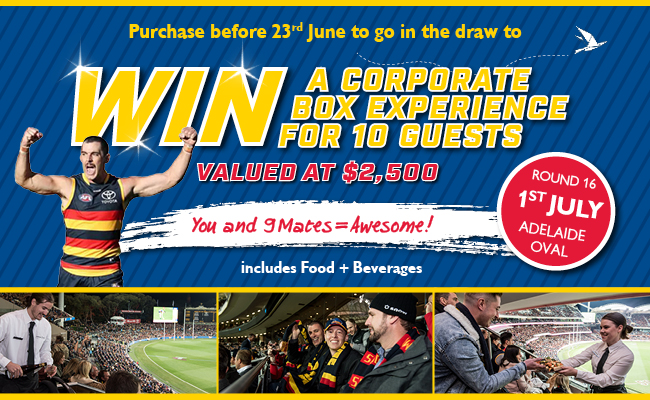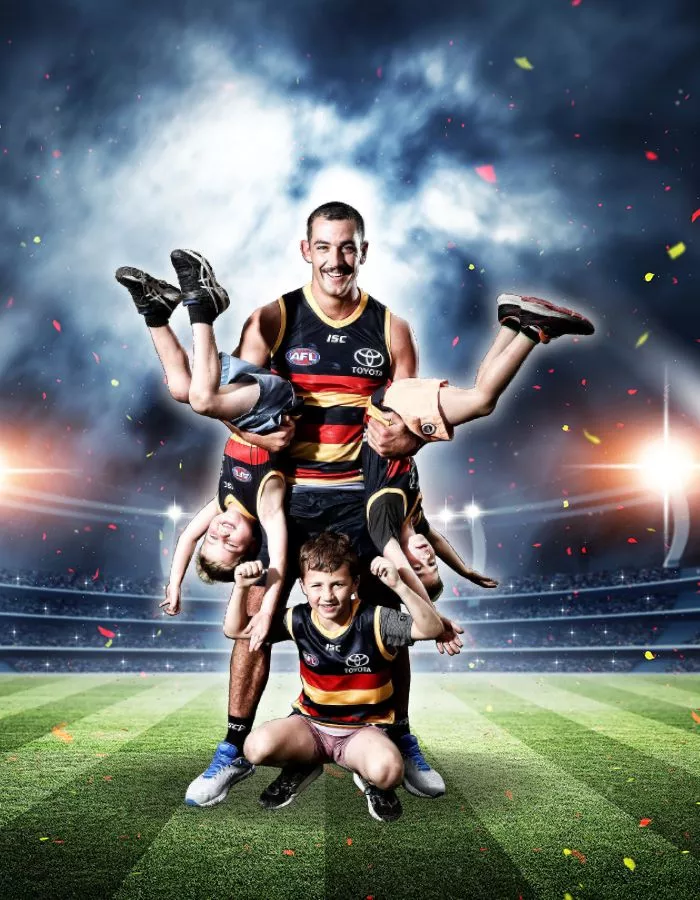 HELP US KICK SOME GOALS & YOU CAN WIN!
ENTER NOW TO HAVE THE CHANCE TO WIN OUR FANTASTIC PRIZE, A BRAND NEW COROLLA!

Tickets are limited to 16,950! That means a 1 in 16,950 chance of WINNING!
THE ADELAIDE CROWS FOUNDATION
USING THE POWER OF SPORT TO IMPROVE THE LIVES OF CHILDREN AND YOUTH
Sport turns players into leaders and encourages us to strive towards goals, handle setbacks and cherish every opportunity to grow. Through the Adelaide Crows Foundation, we harness our Club's power to make positive change for children and youth.
By purchasing a raffle ticket, you are helping us to use the power of sport to Engage, Enrich and Inspire the lives of children and young adults in our community.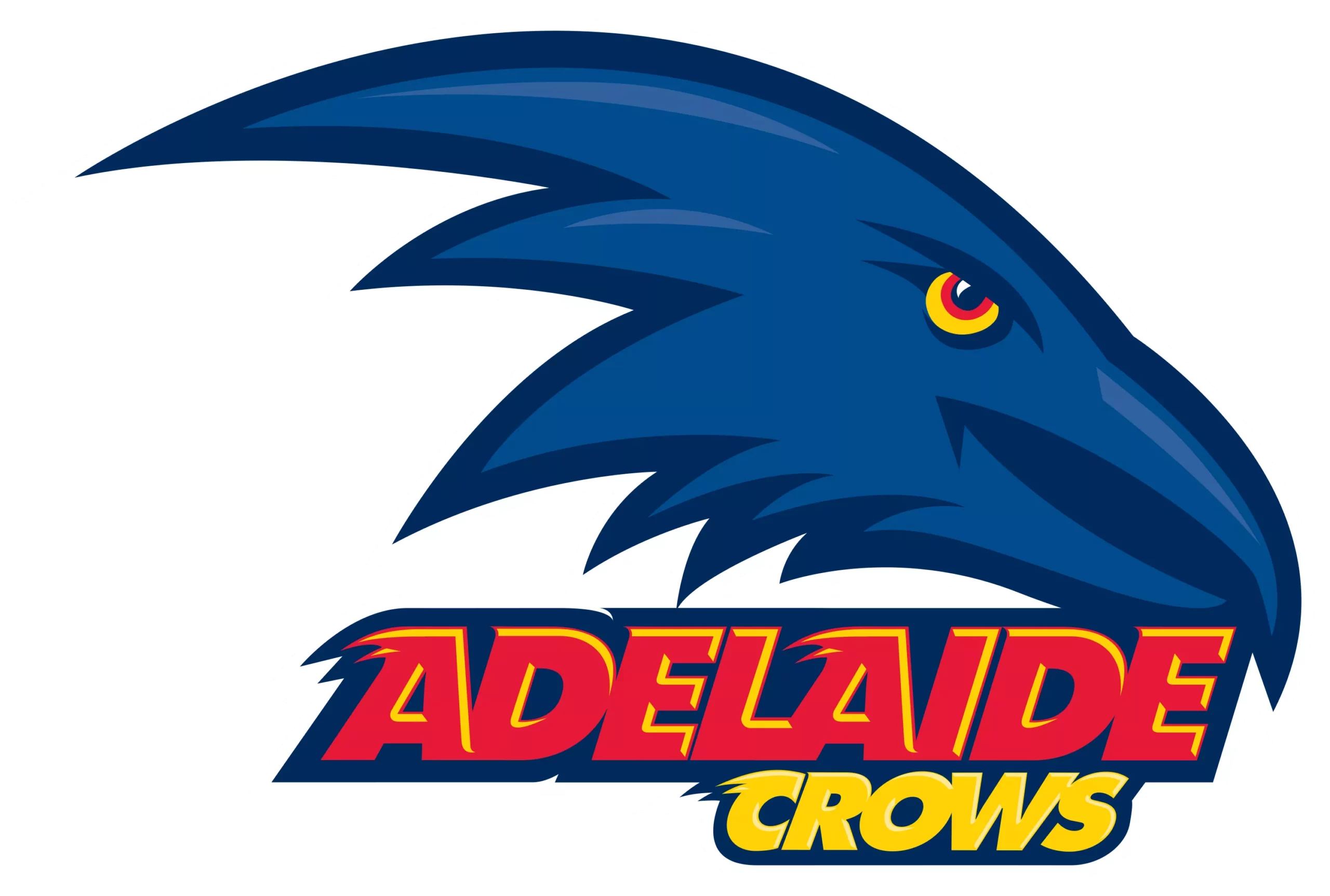 PROVIDING FOOTBALL CLINICS TO CHILDREN WITH AN INTELLECTUAL DISABILITY
The goal of the academy is to host 100 children in several clinics throughout the year. The children involved have conditions such as Downs Syndrome, Autism, Aspergers, brain injury and developmental delays.
All academy students are unable to participate in the local Auskick or join a team due to the intense management they need.
The Inclusive Academy Clinics are led by AFL and AFLW players and coaches, and each child recieves near 1:1 attention.
The child's clinicians are also involved in the program, meaning speech therapists, physios and occupational therapists also attend to support their clients.
Parents get to watch and meet other parents from a viewing mezzanine level.
After each session the children also get to take home a tasty & healthy dinner.
The transformation in the kids from being nervous and shy in week one to running in the doors by week four is one of the most exciting parts of the Academy for all involved.
TEACHING SCIENCE & MATHEMATICS USING CHILDREN'S LOVE OF SPORT TO DELIVER CONCEPTS
The STEMfooty program is delivered to over 3000 year 7 students each year.
The students involved attend Category 1-3 schools, which are those who are the most in need.
The program is also delivered regionally and also targets Indigenous students. It delivers 50% of the child's year 7 maths and science curriculum in a fun and engaging way using sport as the vehicle for learning.
They learn angles by looking at where goals are kicked from. They learn statistics and budgeting with Supercoach teams and occupations.
It's a huge program designed by the Foundation and delivered at no cost to the schools.
A STRONGER COMMUNITY CONNECTED THROUGH THE LOVE OF SPORT
The Adelaide Crows are a club famous for achieving great things and bringing people together. With the Adelaide Crows Foundation, we bring the same level of conviction to the social arena, having powerful meaning and influence both on and off the field.
It's in our nature to work together and bring others joy, and it's the Foundation that gives us the platform to realise our ongoing social ambitions. Through the programs we create, manage, promote and support, we can effect change and build stronger communities for children and youth.